Safe
Aseptic environments and critical controlled manufacturing areas require maximum security after collecting samples. The new lockable contact plates by Liofilchem avoid contamination by accidental opening of contact plates during the sampling process, handling and transportation.
One hand to lock
The secure plate lock is obtainable with one hand only, through a gentle base-lid pressure, confirmed by a clear click sound.
No additional manipulation and no change to testing methodology are required.
Long shelf life and storage at room temperature allow for larger stocks and less incoming QC testings.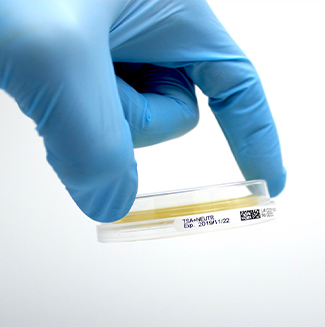 ---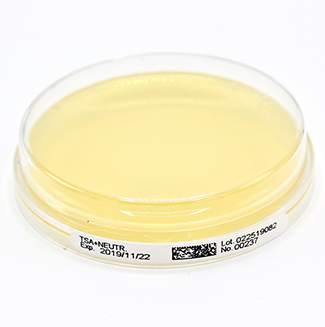 Ventilation
4 ventilations lugs on the base and 4 perforations on the lid allow for complete ventilation of the agar medium.
Features
gamma irradiated
triple wrapped
270 days shelf life
storage at 10-25°C
data matrix barcode on each plate
---
The new lockable contact plates by Liofilchem are designed for microbial monitoring of dry surfaces, and working textiles of personnel in controlled environments and are available for determining total aerobic microbial count (Tryptic Soy Agar) and yeast and mold count (Sabouraud Dextrose Agar); the formulations are in accordance with the current United States, European and Japanese Pharmacopeia.
The new lockable contact plates are also used for active air sampling.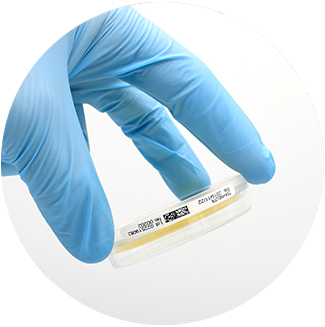 ---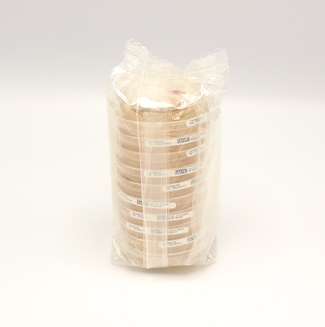 Sanitized surfaces should be monitored using plates which contain neutralizers such as lecithin (L), tween 80 (T); histidine (H) and sodium thiosulfate (Th). Such neutralizers inactivate a wide range of disinfectants.
The data matrix barcode on each plate allows for safe and paperless identification of individual plates.
Storage at room temperature and impermeable packaging ensure no condensation in the package or on the plate.
| Description | Packaging | Ref. |
| --- | --- | --- |
| Tryptic Soy Agar + Neutralizing | 20 lockable contact plates | 15203S |
| Sabouraud Dextrose Agar + Neutralizing | 20 lockable contact plates | 15204S |
| DG 18 Agar + Neutralizing (not irradiated) | 20 lockable contact plates | 15205 |
Video