Antimicrobial Susceptibility Testing
Development and Services for the Pharmaceutical industry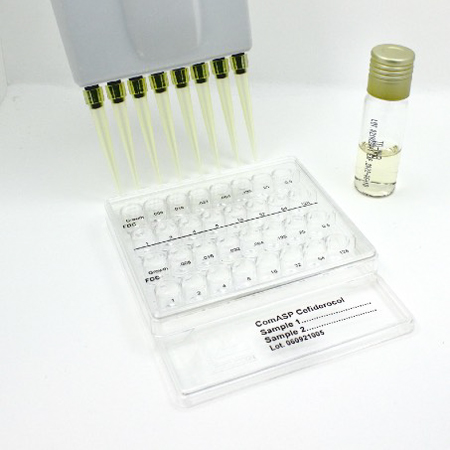 Susceptibility Testing Methods (CLSI M2, M7, and M100)
Broth Microdilution MIC Testing: Custom panels are created using a standard 96-well format or our proprietary 32-well ComASP®.
Agar Dilution MIC Testing: our patented ready-to-use 12-well panel.
Disk Diffusion Testing: we produce disks with over 200 agents.
MTS™ (MIC Test Strip): our patented gradient diffusion test is available in over 150 combinations.
Synergy testing: FIC index obtained by either our patented MTS™ SAS for gradient tests or custom broth microdilution panels.
Primary Profiling (spectrum of activity) and Secondary Profiling (MIC50/MIC90)
Primary profiling: we run AST on clinically relevant Gram-positive and Gram-negative organisms and yeasts, for characterizing the activity spectrum of the antimicrobial agent or further differentiate among other agents based on MIC.
Secondary profiling: studies are then performed to evaluate the activity of the agent against selected target organisms at appropriate volumes for determining the MIC50/MIC90.
Repository of Clinical Isolates
We lyophilize organisms and hold a collections of thousands of isolates including Gram-positive, Gram-negative and yeasts. We also produce lyophilized pellets derived from ATCC® and NCTC®.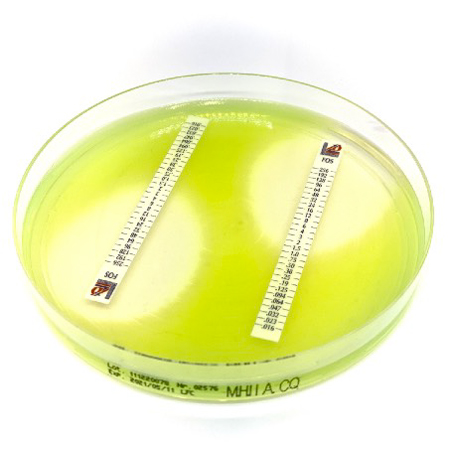 Tier 1 Quality Control and Parameter Studies (CLSI M23)
Evaluation of testing parameters on in-vitro activity (e.g. pH, inoculum size, cation concentration, etc.).
Development of preliminary Tier 1 Quality Control Ranges at a single test laboratory in accordance with CLSI M23.
Tier 2 Broth/Agar MIC and Disk CLSI M23 Quality Control Studies
Multi-laboratory study to establish QC ranges of new agents in accordance with CLSI M23 and including presentation to the QC working group.
Disk Diffusion/Alternate Test Methods Development and/or Evaluation - Method Correlation Studies
We produce AST devices of 4 methods (MTS™, ComASP®, disks and ready-to-use agar dilution panels), registered as IVD and available for clinical diagnostics usage in many countries.
Before the drug enters Phase 3, diagnostic devices to determine microorganism susceptibility are needed for the clinical trials. Liofilchem provides a range of services such as development and real-time stability studies of AST devices for new antimicrobial agents for the pharmaceutical industry.
Antimicrobial susceptibility testing devices are critical to determine the bacterial or yeasts susceptibility in both clinical and veterinary practice, and their commercial availability is essential at the launch of the drug to assure full market penetration.
We produce AST devices of 4 methods (MTS™, ComASP®, disks and ready-to-use agar dilution panels) and assist our international distributors to register them as IVD at their local health authorities so that the devices become available for clinical diagnostics usage.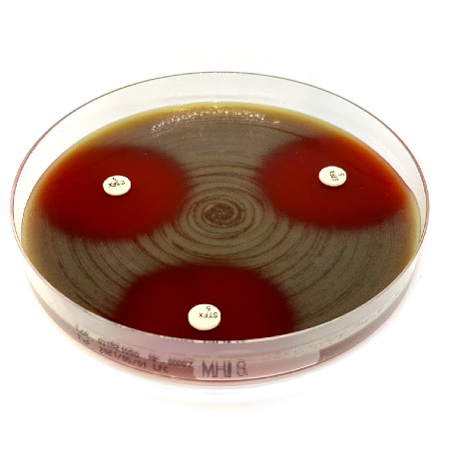 Logistics, distribution and market services
Once the AST device's performances have been validated by both internal and multi center studies, the devices can be made available for preliminary usage and labelled as RUO (for research use only).
Liofilchem's efficient and flexible distribution centers offer shipping services of RUO devices to voluntary laboratories who wish to try out the new agent against the clinical isolates they encounter.
Following the US FDA clearance or CE IVDR marking, the device becomes IVD labelled and is available for diagnostics usage in the respective territories.
The AST devices are added to our standard catalog and become available for international commercialization.