Acts quickly
Waterless use
Contains glycerin
HygiHand is an alcoholic solution in gel ready to use for rapid hand cleaning. It has excellent skin tolerability: even after prolonged use, the hands remain soft and silky.
HygiHand contains emollient and superfatting substances that keep the natural lipid layer unaltered, favoring the skin regeneration.
HygiHand has immediate and prolonged action over time. The American CDC guidelines recommend the use of alcoholic solutions for hand hygiene as they are less irritating than antiseptic liquid soaps and do not require rinsing.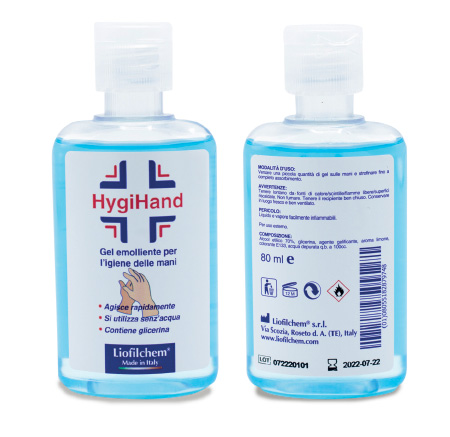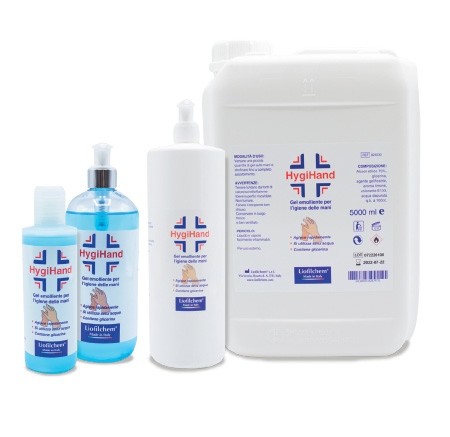 Made in Italy: HygiHand is produced by Liofilchem in its premises in Roseto degli Abruzzi, Italy and each batch is checked in accordance with the company's Quality Management System certified to UNI EN ISO 9001 (raw materials, containers, labels and the whole manufacturing process).


| Description | Packaging | Ref. |
| --- | --- | --- |
| HygiHand | 12 bottles x 200 mL | 824000 |
| HygiHand | 6 bottles x 500 mL | 824010 |
| HygiHand | 1000 mL bottle | 824020 |
| HygiHand | 5000 mL tank | 824030 |
| HygiHand | 15 bottles x 80 mL | 824040 |